July 10, 2009
Posted by joshuamarch

Working with Moby's management D.E.F, iPlatform and Soundcloud have teamed up to deliver a Facebook app that allows users to stream and buy Moby's new album direct from his fan page. If they get three of their friends to listen too, users can buy the album straight from the app (both downloads and CDs) with a discount up to 20%. The application launched yesterday; click here to check it out.
Alexander Ljung, founder & CEO of Soundclound, says:
It's great to see forward-thinking companies such as iPlatform working with SoundCloud to build innovative music apps. The result here is a really cool example of a high profile artist taking a new approach to reach their audience.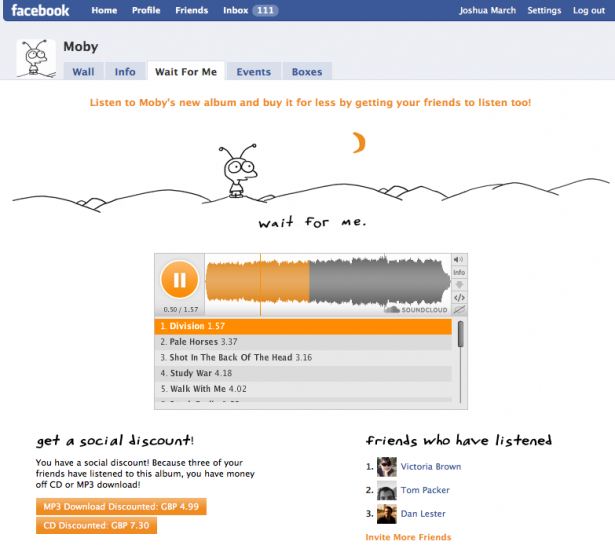 The application has now been added to our white-label product stable - it's available to license now. Get in touch to find out more