July 29, 2010
Posted by joshuamarch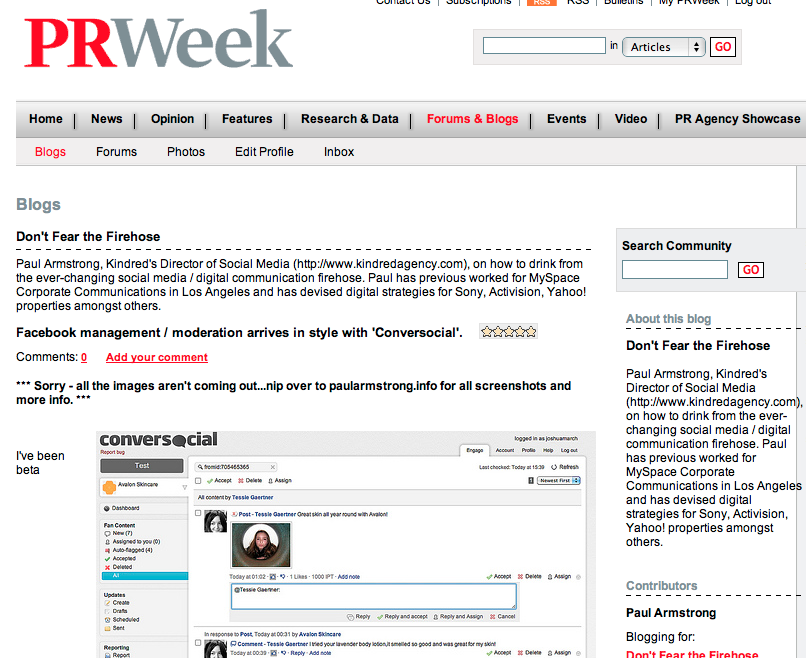 Paul Armstrong, Director of Social Media at Kindred Agency, and blogger at PR Week, has written an interview and review of Conversocial. You can read it here. It's a great review, although Paul does point out that it would be great to have more automated sentiment and more in-depth analysis of fans. It's coming!
"to say I've been impressed would be an understatement. Coming out for the masses today Conversocial will certainly help to belay any remaining fears that Facebook is not manageable for any organization. The premise is simple: a dashboard/alert system that enables a real-time way of managing content as it comes in (this is important - see later). It's the best tool currently out there (other options include coTweet, Hootsuite, Tweetdeck, Context Optional, Socialite etc) to stem the tide of a busy fan page."
Follow iPlatform on Twitter here.