As the general election draws closer, Facebook looks set to be a key campaigning battleground.  With that, the social networking website has decided to step up to encourage voter registration, debate and participation from its users launching Democracy UK. The page carries the latest campaign information and opinion from different political parties.
We partnered with Facebook to deliver two different applications for this page, aimed at engaging  more than 23 million users in the country.  The "I'm Voting" badge lets people tell their friends they are voting and why.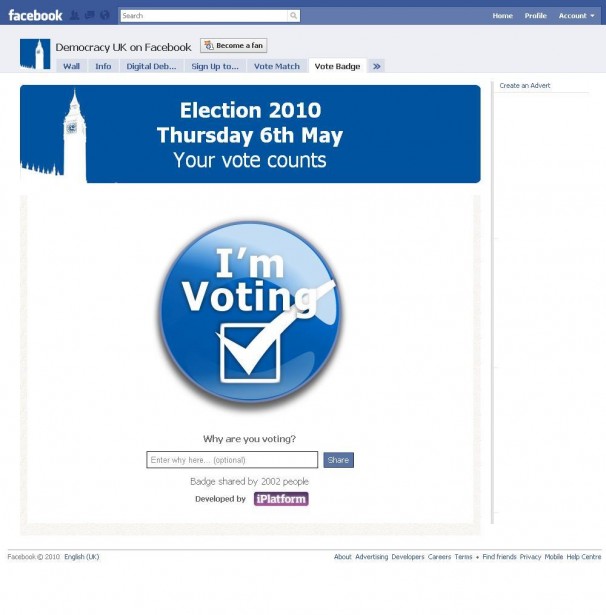 The VoteMatch, on the other hand, recognises that often it is not obvious which party best represents your views.  So it invites you to answer some straightforward questions and match your views to the political party which best represents them. This was developed in partnership with Unlock Democracy and Telegraph.co.uk.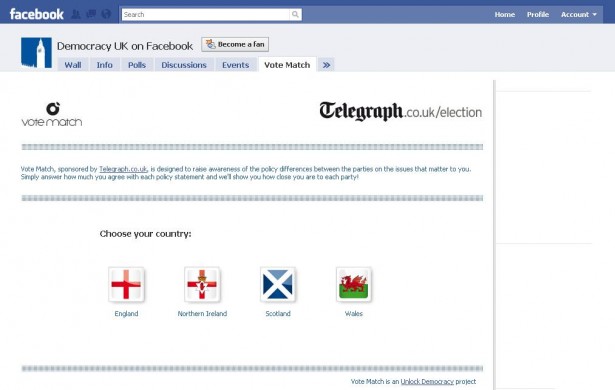 The UK general election will be held on Thursday 6 May 2010 and it is being dubbed "the first Facebook election" because of its use of  the social networking website during campaign.
With applications like the ones we developed, Facebook becomes the main stage for every aspect of social interaction. If you want to find out how we can help you build and deliver successful campaigns on Facebook, get in touch now.